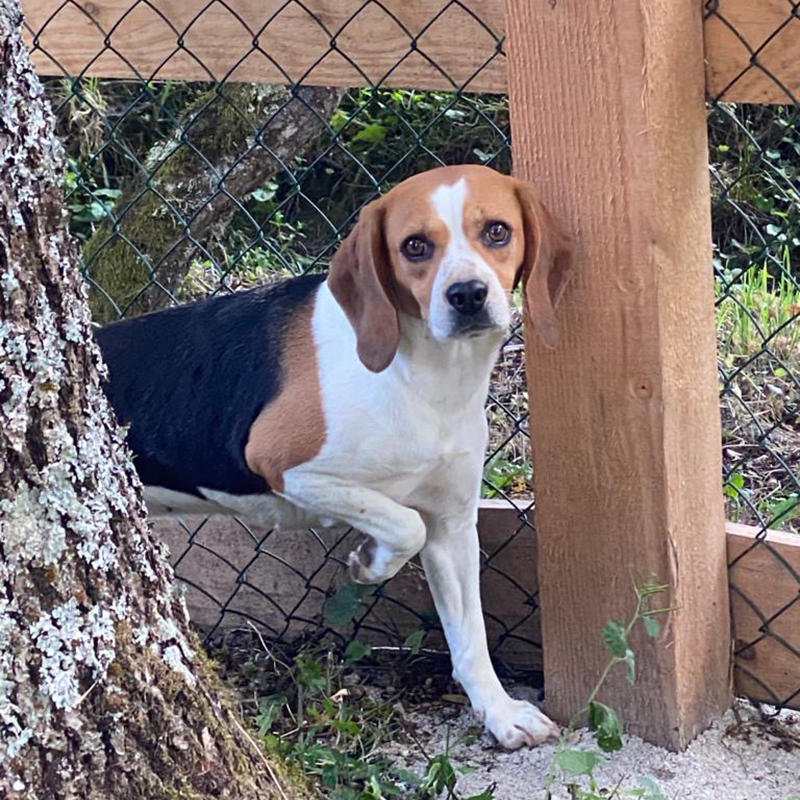 Communication with Bonnie,

the frightened survivor
Survivor of a laboratory, Bonnie arrived in a state of terror at our House of the Free Beagles. Apparently attracted neither to dogs nor to humans, she began her rehabilitation in complete listlessness. 
Lorraine, who adopted a happy ex-lab beagle named Chico at BoB and was trained in "animal communication" wanted to "talk" to her using this much discussed method. Here is the raw transcript of this « conversation ». Whether you believe it or not, it's an emotional moment.
At the beginning of the "conversation"
– she wants to disappear
– she listens
– she wants love even if she doesn't understand too much… she understands that it's positive… but she is afraid
– she is lying at the bottom of her basket huddled next to the wall… as if she were trying to sink into the ground and the walls.
– she continues to listen but she is afraid and suspicious.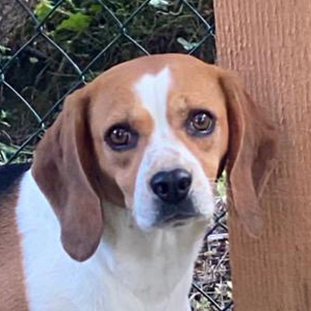 – I don't know
– I'm afraid
– why this life ?
– her limbs are stretched / tight
– her heart beating fast
– it itches
– heavy heart
– no one has ever communicated with me before you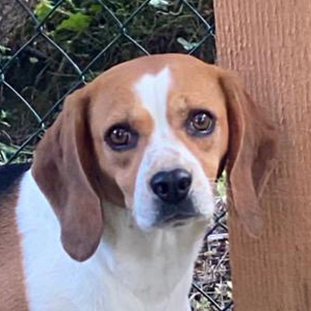 – of everything
– of the unknown
– of what I experienced
– of humans, especially men
– of pain
– of loud noises, slamming, harsh voices
Where do you feel comfortable ?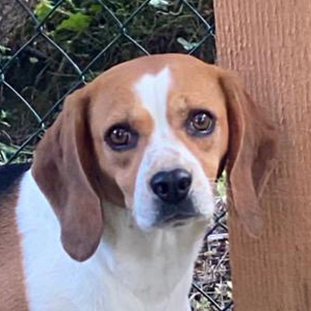 – where I feel in security
– thank you for the comfort of the basket… it's new, never known it before. I have to get used to it, but I feel it's nice.
What can we do to help you ?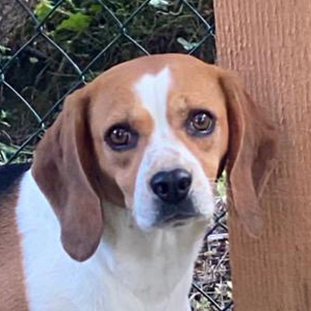 – leave me alone
– leave me time, I badly need it
– take the time
– let me get used to it
– not change my environment yet
– big changes are disturbing to me
After reading her a long reassuring message stating that we are there for her, to help her, to make her feel well, to bring her love, that we will always be nice to her, that she is free…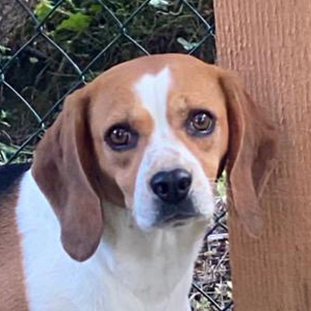 – yes,Virginie is nice but it's hard for me
– I find it hard to believe it's over
– what is love ?
– there is a glimmer of hope in her eyes when I explain to her what love is
– she listens, attentive and curious
– I know that, with time, I will love that people take care of me. She is moved… tears !
– immediately after I see her claws and anxiety. She says she doesn't know the good life, but it couldn't be worse.
– give me time
– don't rush me
– that's all right for humans and nice dogs : slowly I will get used to it
– is it true that everything from the past is over ?
– now I need to be left alone without the others all around to understand
– it's hard to trust
– everything is different
– I know it's fine but I need time to be less afraid
Tell me more about your past, what you've been through. Were humans mean ? And how was it with the other dogs ?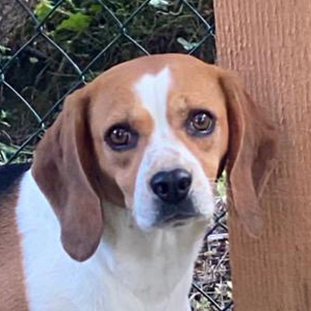 – they didn't care
– cold people
– harsh / scary voices
– noises / snapping
– they didn't care about us (she says it again)
– we were not beaten, but not treated nicely
– with the other dogs we kept warm and supported each other. We huddled together.
– we were all scared and cold at times
At the end, I thank her :
– she stares at me but with a more confident look. As if the fact that I was there reassured her. She is less afraid
– she glances around for Virginie when I tell her I will tell her about the conversation.
– she is waiting
– she looks as though she almost wanted to be petted